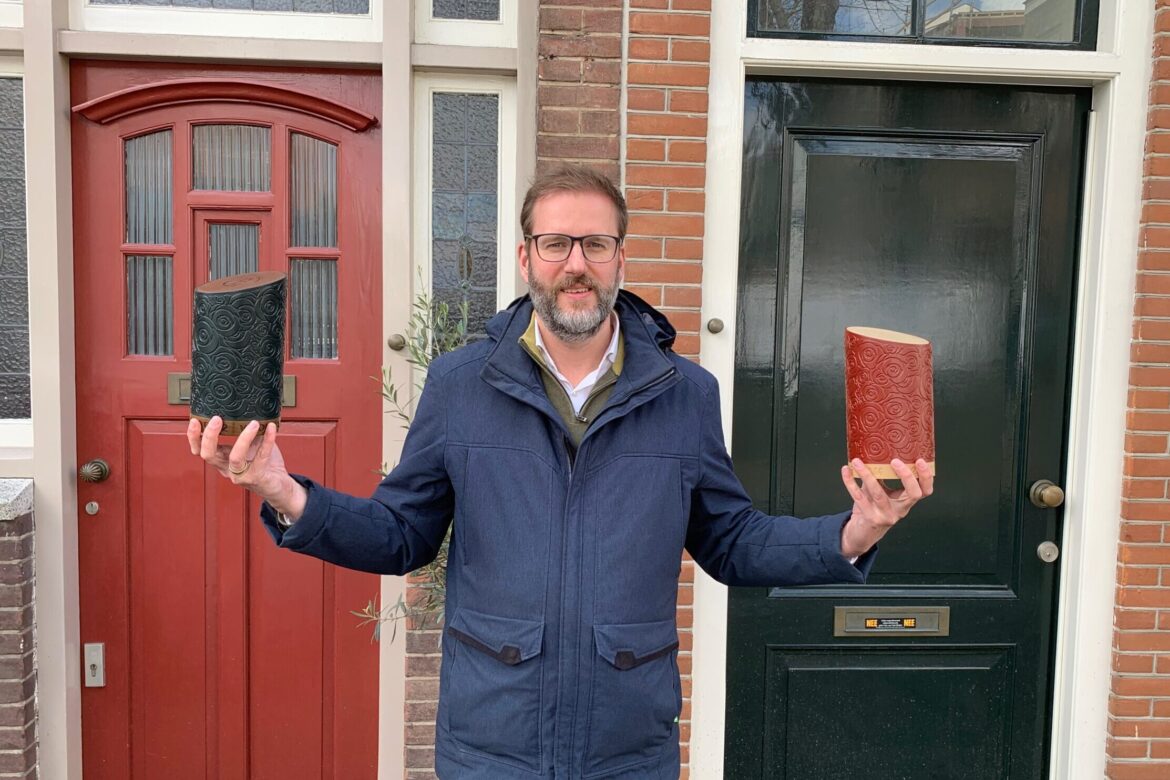 At Waymood Design Urns, we constantly strive to improve and adapt our products to our customers' needs. We are excited to announce our newest addition to our lineup. The "timeless colors" line: now available as a permanent part of our collection of urns. These colors were inspired by the beautiful color range of Dordrecht, the city where Waymood is located. They offer additional choices for selecting a personal and meaningful urn.
The rich history of the 'timeless colors' line
Dordrecht is known for its historical charm and artistic heritage. The city has inspired many artists over the centuries. She is a source of creativity and aesthetics. The Dordrecht color range was created from the city's beautiful architecture, scenic landscapes and vibrant cultural scene. This color range reflects the feeling and atmosphere of Dordrecht and includes a collection of unique and characteristic colors.
A perfect match with Waymood Urns
Choosing the Dordrecht colors as inspiration for our new "timeless colors" line was a logical step for Waymood Urns. Our mission is to create urns that are not only a tangible reminder, but also tell a story and evoke personal emotions. The Dordt color range includes a collection of timeless and characterful colors. They are used in monumental properties and historic buildings. Thus, the use of these colors for our urns fits seamlessly with the concept of a monument to a lost loved one. It brings a sense of connection between the present and the past. And thus anchors the memory of your loved one in a color palette that stands the test of time.
The colors of life
What makes these colors so special is their timelessness. Not subject to the vagaries of fashion trends, they retain their beauty and significance over the years. Whether you choose the deep and soothing blue, the warm and inviting red, or the earthy and serene green. Each color carries a unique symbolism. They convey the emotions of love, hope, peace and connection. And are therefore invaluable when remembering a loved one. By choosing a color that best suits the memory of the deceased, bereaved families can create a tangible memory that is deeply rooted in their own feelings and meanings.
The versatility of the 'timeless color' line
At Waymood, we believe in the importance of cherishing memories and shaping a lasting connection with our loved ones. The "timeless colors" line allows bereaved families to choose an urn that is not only a beautiful work of art, but also has deep meaning. Selecting the right color and personalizing the urn creates a tangible and symbolic representation of the bond we continue to cherish even after saying goodbye.